Stand with Ukraine. Save peace in the world!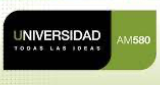 Radio Universidad
Transmite en la provincia Córdoba, llega también a las Provincias de Santa Fe, Santiago del Estero, Catamarca, La Rioja y San Luis. Dedica a reflejar distintos acontecimientos locales, nacionales e internacionales.
Radio Universidad reviews
El descompresor más que programa un elevado y cálido encuentro. Gracias Cachito y banda. (Realmente lo de Guillermina de hoy sobre Gorodischer abre ganas🙌)

Juan Erramouspe

04.01.2021

Tiene razón Cachito, los días más hábiles son los sábados, domingos y feriados. Guillermina sabe de eso!

Rosana Barretorhhfugjuf

14.06.2020

Hola buenos dia soy Rosana Barreto estoy con mi patron Arcenio Parola siempre los escuchamos somos de San guillermo santa fe.

Fernando Bertona

20.05.2020

No entiendo cual es la causa por la cual el sistema "se comió" un mensaje. La pregunta se refiere al link que dejó el investigador que entrevistaste. Gracias

Saludos a Nano Zanoni

Agustin Terrera

08.01.2020

Para chiquito Catramboni soy oyente desde años felicitaciones por el excelente programa que es el duende sólo un comentario utiliza mucho el término "primeramente" una vez que estaba dando clases dije: primeramente vamos a ver tal cosa y un alumno levantó la mano y me preguntó ¿segundamente que vamos a ver? A partir de aquel momento utilizo primero, vamos a ver tal cosa. Un saludo afectuoso Agustín desde. UNQUILLO

Maria Eugenia Caceres

30.05.2019

Excelente programa, escucho Radio Universidad desde Perugia Italia. Buon Lavoro!!!!!
Radio contacts
https://www.facebook.com/cba24n.com.ar/