Stand with Ukraine. Save peace in the world!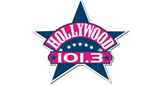 Hollywood 101.3
Hollywood 101.3 presenta los mayores éxitos de la historia de la música, con un amplio repertorio de géneros y artistas, la radio de las estrellas nos permite remembrar las canciones más icónicas de los 70, 80, 90 y 2000.
Hollywood 101.3 reviews
Graciela Sterpone

17.11.2022

Hola¡ Maravilloso todo. son unos genios. Quiero opinar del tema de los maleteros. No me niego que le aumenten, pero si cobran, que no le pidan a la gente la " contribución" a que te obligan para cargar y descargarte las maletas. Algunos son hasta violentos.

Gustavo Alejandro Piceda

30.07.2021

Muy Buenas tardes soy Gustavo los temas son extraordinarios son muy buen recordados en los tiempos que hemos escuchado y bailados en los boliches los lentos para no olvidarlos, quisiera pedirles si pudiera pasar el numero de whatssap para comunicarnos gracias

Andres Sanchez

24.08.2020

exelente muy buen nivel

Alejandro Waelkens

21.11.2019

Felicitaciones a todo el equipo de CRISTAL que linda música que pasan, me transporta y a mis 60 años me hacen sentir como un adolecente...esa musica es inigualable MUCHAS GRACIAS...!!!!