Stand with Ukraine. Save peace in the world!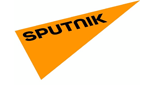 Radio Sputnik
Greater Capitol Heights, 1390 kHz AM
WZHF is a news-formatted broadcast radio station licensed to Capitol Heights, Maryland, serving the Washington, D.C. area. A non-commercial station owned by Multicultural Broadcasting, WZHF broadcasts the Russian Radio Sputnik network full time.
Radio Sputnik reviews
I disagree with Gregory 100%. This station is a beacon of free speech in a country(America) that used to treasure it. It's good to hear both sides on the Ukraine war. If you listen to the U.S. legacy "mainstream" media you will only hear the Biden/Nuland war loving position.

Don't agree with everything on this station but its a different narrative to MSM. They ain't right about everything and they ain't wrong about everything either. At least its available in the USA. In the UK its blocked.

Gregory Fields

05.04.2023

Show that's airs between the hour of 4 to 6 has an anti black bias. Especially the dude name Lee. The sad part is that the so-called blacks like Rod on the show never goes against him.

They appear to be a US news radio station broadcasting from DC. I wanted to hear the Russian view of the intervention in Ukraine.

Super Radio-Station-in Germany closed!

Congrats! Y mucha suerte Alejandro y Pedro!!