Stand with Ukraine. Save peace in the world!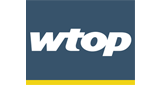 WTOP FM
WTOP 103.5 FM A peek into the Glass-Enclosed Nerve Center and your source for Washington's top news.
Show more
WTOP FM reviews
Hendrik Cornelius

30.08.2023

ITS REALLY GOOD to hear something else other than our own station....(from ZA🇿🇦)

Nicholas Hughes

16.12.2022

I like this radio station
Information about the radio
WTOP-FM started broadcasting in 1926 in Brooklyn, New York with WTRC callsign. Like many other radio stations it also changed its callsigns, owners and frequencies several times. Since 2011 t is owned by Hubbard Broadcasting (an American television and radio broadcasting corporation) but initially it was launched by another company and in another city.

The format of WTOP-FM radio station is all-news, so its air time is completely devoted to the discussions, news, traffic and weather. It is one of the three all-news radio stations serving Washington D.C., but WTOP-FM is unique in the sense that it is the one and only all-news radio station which is available on FM and is not available on AM frequencies.
Radio contacts