Stand with Ukraine. Save peace in the world!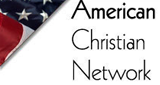 American Christian Network
American Christian Network - KSPO is a broadcast radio station in Dishman, Washington, United States, providing Christian Education, Talk and Entertainment to the Spokane, Washington area.
American Christian Network reviews
I love listening to your station❣️Today Tuesday, December 22, I heard a revised Christmas poem of, the night before Christmas, it was about Jesus birth & return, I would love to get a copy of that if you could post it on your home page please?

Khristofor Whitestone

03.12.2020

It would be great to hear something. Anything. So far--nothing, sweet silent nothing.

Why is it i go to listen live on my computer here and it is different program on my radio station?