Stand with Ukraine. Save peace in the world!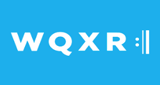 WQXR 105.9 FM
WQXR-FM is New York City's only classical music radio station, broadcasting live on 105.9 FM. We share our audience's passion for music by playing the most outstanding pieces on air.
Show more
WQXR 105.9 FM reviews
Excellent programming for expanding the mind with the Classics

Belle programmation ! ...des compositions inspirantes!

Always outstanding

Javier Melgar Álvarez

30.09.2022

INMEJORABLE.. EXCELENTE MÚSICA CLÁSICA. NO CAMBIEN!!!

Dr. Brian Klinge

29.05.2022

I AM AN AVID LISTENER!! LISTEN IN MY OFFICE IN SO. CALIF...

Love this station, listen on my desktop computer in Killdeer, ND.

DO IT FOODY, DAMMIT DO IT OOUUWWAAA!!!

Dave Obelkevich

12.06.2020

Many evenings, at 6:59, the "announcer" does NOT announce either the title or composer of the last piece played before 7 PM. When this practice stops, I will start to contribute to the station, which I have been listening to for 70 years. Yours in music, Dave Obelkevich

As a New York transplant to the coast of Maine, I feel remembered and embraced by the music and voices of WQXR. Barrie Pribyl

José Augusto Othon

28.01.2020

Excellent!
Information about the radio
The daily playlist includes the most prominent composers from all over the world such as Strauss, Ravel, Wagner, Mozart, Bach as well as less popular personalities like Franz Schreker, George Phillip Telemann, Christian Cannabich, etc.
Radio contacts