Stand with Ukraine. Save peace in the world!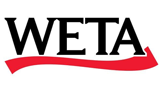 Classical WETA
WETA is the leading public broadcasting station in the nation's capital, serving Virginia, Maryland and the District of Columbia with educational, cultural, news and public affairs programs and services.WETA's mission is to produce and broadcast programs of intellectual integrity and cultural merit that recognize viewers' and listeners' intelligence, curiosity and interest in the world around them. As an independent and not-for-profit public broadcaster and producer, WETA provides its viewers and listeners with quality, compelling programs and serves a broad community with educational projects and Web-based initiatives.
Classical WETA reviews
Saul Lilienstein

23.06.2021

It has become very difficult to see what you have already played today. The listing only allows one to see what is currently playing and what comes next. This is a new situation and not nearly as inclusive as your former listings.

Excellent programming featuring the best in classical music. I particularly love the piano music. Good job, all!