Stand with Ukraine. Save peace in the world!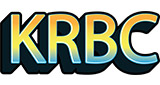 KRBC Classic Rock
KRBC , formed in 2020, is a community-minded radio station supporting Forsyth, Missouri, and veterans from our surrounding communities. We take part in numerous community and fundraising events. Also, we play some of the world's greatest rock classics of the 70's, 80's 90's with local weather reports, live radio shows and more.
KRBC Classic Rock reviews
The Brew Crew is how I like to start my day!

Absolutely love the Godfather and Joe. They rock out!! I turn their show on before I have even had my first "Cup of Joe" in the mornings.

Love The Morning Show

That Otis dude plays some wicked 70's at night.