Stand with Ukraine. Save peace in the world!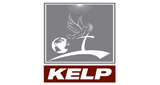 KELP Christian Radio
KELP AM 1590 is a broadcast Radio station from El Paso, Texas, United States, providing finest in inspirational, Christian, Religious, Spiritual and educational programming in both English and Spanish.
KELP Christian Radio reviews
I really love this station I couldn't find til I asked my sister and wow I said o god thank u Jesus 🙏

manuel ramirez

25.04.2021

I really enjoy this station. God bless all in the name of Our Lord Jesus Christ. For every true Christian...this is the place to come

I am happy to hear it online. Hear it the radio but there was a preaching at 3 that I wanted to finish hearing so tried going into online but it took me longer than I thought to get your website. I was hoping to see an option to hear the previous program. But the new one had already started. That's why I gave a 3. Star. Hope you guys at least can put the info of the previous or upcoming scheduled programing and we can at least look it up on that churches sermons or event or even YouTube. Thank you. Love this station.
Radio contacts
Toll-Free: +1 (800) 658-6299