Stand with Ukraine. Save peace in the world!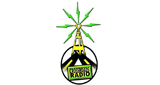 Crossroad Family Radio
To re-invent the way the game is played is to do the unexpected. Introducing Cross Road Family, the number one online web cast radio station.
Show more
Crossroad Family Radio reviews
I am not getting y'all on regular radio anymore is something wrong with your station miss you all and the radio station .and all my bj ☺️

Elizabeth Williams

26.03.2023

Good afternoon Mr. B thank you for the lovely music. I am sending out advanced birthday greetings to my cousin Caroline Samuel of St. Johns Place in Brooklyn New York wishing her all the best.

Hi Mr B good morning this is Andrea from Brooklyn New York you play the best gospel music with great West Indian beats sounds great all the time. As well as the slow tunes westindian style love songs keep up the good work

Stop telling me on public brocast that for me to fight , when you asking me . You so it tou fight me you the wants it , it's funny you never asked me to come in my house which

Great music don't stop

Good music but too much talking the comments can be played after the song ended

Annmarie James

21.11.2021

Excellent praise and worship.

locking in tonight from grenada

My favorite station cross Road family radio

Muito boa essa rádio , eu estou ouvindo aqui de Belém-Pará Amazônia, Brasil
Information about the radio
Developed more than a year ago by local disc jockies, Cross Road Family takes great pride in the diversity of the people who made them what they are - an online radio station of many cultures, languages, backgrounds and experiences. These differences brought them together, making them stronger and giving them a unique understanding and sensitivity to the needs of their customers and the communities they serve.
However, like the most dedicated broadcasters they are never satisfied with how their station grows. They constantly strive to build on their station to make their organization fertile ground for their partners, sponsors, associates and communities.
It takes professional grade ingenuity to back up the claim of greatness. At Cross Road Family they are professional grade. From this point, one can see that Cross Road Family has continued to maintain the high standard of excellence and innovation from which their predecessors laid a strong foundation.
The programming targets all age groups with a message of hope and encouragement through an eclectic mix of popular Caribbean music. The music and programming promote anti-drug and anti-violence messages, while upholding positive lifestyle messages to its audience.
Cross Road Family provides solid, uplifting alternatives to other radio programming aimed towards a mature audience. Cross Road Family works closely with community centers, a call center organization that provides prayers and referral services to those in need. Cross Road Family receives no state or federal government funding and is not owned by a large corporate broadcasting company. Operating expenses are covered by donations received from the public.
Radio contacts