Stand with Ukraine. Save peace in the world!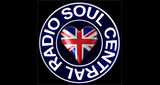 Soul Central Radio
We are a 24 hour online Soul station playing the best in all that's soul..from the 60's 70's 80' & 90's Disco - Soul & Funk era.
Show more
TOP songs on Soul Central Radio
Soul Central Radio reviews
Absolutely love Soul Central Radio, seriously good tunes all day long. Fantastic Dj's and Dave Onetone has the best bangers in London. Bought the Ko-fi, got the t-shirt, just need to get on the soul train soon! Thanks you all for bringing back some great memories and playing tunes that I've not heard in decades, some of which I'd completely forgotten about.

The best radio station in the world. Great music always and great D-Jays. Loving the grooves x

Just found you ❤️🙏🏼 been listening for about an hour 👌🏼 loving what I've heard so far🎶

Love...love...love..

Duncan Brasted

04.06.2023

The music, the DJs audio perfection

The Music Maestro thst is Martin Kimble is killing this!! Awesome tunes!! <3 x

first time today and what a great radio station

I absolutely love your station,listen 24/7 my love of soul music has no bounds LOVE IT,thankyou guys and everyone at soul central ❤️

Really enjoying this radio since 2020, now that Dj. Danny Lane joined we enjoy it even more! Best Soul radio, great DJs!

We listen to soul central every single day, as soon as I wake up, make coffee and prepare lunches. This is truly the best station on the planet. Dave OneTone is incredible. We live in Los Angeles now, after moving from London and it really brings back the best memories. Thank you Dave! Looking forward to coming out for the cruise in a few weeks.
Information about the radio
Since our launch, S.C.R has become one of the most listened to Soul stations on the internet. This is thanks partly to our line up of experienced D,Js & presenters that continue to play the best mix of music and of course more importantly thanks YOU our listeners.Our goal here at S.C.R is to provide you the listener with the ultimate mix of Soul Disco Funk Soulful House Anthems,to take you back to a place in time and spark happy memories, with just one song. Only then will we have achieved what we set out to do!
Radio contacts