Stand with Ukraine. Save peace in the world!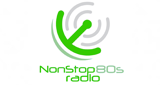 NonStopRadio 80s
Love the 80's? The this is the radio station for you! Playing back to back 80s all day, everyday... The decade that brought us the Rubik's cube, the PC, shoulder pads, Dallas, Mobile Phones, (well mobile bricks), the filofax, big hair and of course some fo the best music ever.
NonStopRadio 80s reviews
ƒlєυяєи нєяяєяα

12.09.2020

excellent station I like its programming because its playlist is good.

Good station. Hi from MÉXICO

Adrian Stramaturaru

16.11.2019

Excelent!!!

Nagyon bejön. Talán mert imádom ezeket a zenéket amiket halgathatok ezen keresztül? Nagyon élvezem!!!