Stand with Ukraine. Save peace in the world!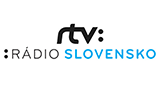 RTVS Rádio Slovensko
Rádio Slovensko je prvá programová služba Slovenského rozhlasu. Dvadsaťštyri hodín denne prináša aktuálne spravodajstvo, nepretržité informácie o doprave a počasí, množstvo publicistických programov, rozhovory so zaujímavými ľuďmi, priame prenosy zo športových a iných spoločenských podujatí. Hrá príjemnú hudbu a ponúka relax. Rádio Slovensko je v neustálom kontakte so svojimi poslucháčmi prostredníctvom interaktívneho vysielania a diskusných relácií, v ktorých prezentuje široké spektrum názorov. Významnú pozornosť venuje dianiu v oblasti kultúry, vo večerných hodinách nájdete v programe čítanie na pokračovanie, rozhlasovú hru, hudobnú a náboženskú publicistiku. RTVS Rádio Slovensko – vaše rádio, vaše Slovensko.
TOP songs on RTVS Rádio Slovensko
RTVS Rádio Slovensko reviews
Jaroslav Strmý

19.07.2023

Veľmi pekne ďakujem, že môžem počuť vo vašom vysielaní aj pesničky skupiny INSTINCT. Listujem v novinách je tá najlepšia, čo som v poslednej dobe počul.

Počúvam takmer výlučne Vás a už som zdeptaný. Každú chvíľu počujem: Každým slovom vychladené. Prosím Vás, zmeňte to. Len nie na "každým slovom vyplatené". To by bolo ešte horšie.

Jaroslav Myska

01.01.2021

Posloucháme aji v České republice již 17.let jste lepší jak český Radiožurnál 🙂posluchač Jarda myšák Havířov p.s jen ten signál někdy blbne🤔🇸🇰 p.f 2021👀

Radoslav Muránsky

18.08.2020

Až na tie oznamenia Počúvate rádio Slovensko , ktoré je za jednu hodinu až 15 krát , je to výborne.

Mr. kulik TAILOR

22.07.2019

Naj naj super radio