Stand with Ukraine. Save peace in the world!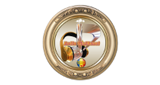 Radio TimiBanat-Populară
Radio TimiBanat vă oferă o bogată colecție muzicală selectată cu atenție din bogatul folclor românesc. Aducem online bucuria tuturor româniilor și deosebita plăcere de a asculta marii artiști ai muzicii populare românești care de-a lungul timpului ne-au încântat cu piese de o adevărată valoare. Radio TimiBanat împărtășește pentru iubitorii de tradiție a muzicii populare româneşti şi sârbești cu intenția de a aduce în prim plan tradiția românească și muzica populară, am creat un program pentru toate gusturile și toate categoriile de vârstă.
On the air Radio TimiBanat-Populară
| | |
| --- | --- |
| Live | Radio TimiBanat - pastreaza traditia muzicii populare (populara) |
| 13:55 | Desconocido - Imnul Radio TimiBanat 19s (populara) |
| 09:09 | Radio TimiBanat - pastreaza traditia muzicii populare (populara) |
Radio TimiBanat-Populară playlist
Radio TimiBanat-Populară reviews
Un post cu muzică foarte bună ascult de 2ani și sunt foarte mulțumit

Va salut ! Am ascultat acum 3 sau 4 ani o piesa aici insa nu a spus cum se numeste cel care o canta .am video cu 40 secunde din ea insa nu o gasesc . Poate ati putea da o mana de ajutor .pot sa spun cam cum canta

Mery Rotopanescu

11.03.2022

Melodiile pe care le ascult aici,imi alina dorul de casa si de banatul meu iubit.

super

Muzica foarte buna.

Radio TimiBanat Timișoara

02.05.2021

Învierea Domnului să vă aducă în suflet bucurie şi iubire. Paște Fericit și Binecuvântat alături de cei dragi.

Muzicä foarte bunä😘😘

Alin Badinschi

27.10.2020

Muzica foarte frumoasa ,imi place foarte mult .

super e bun imi place

Sorin Vitelariu

02.05.2020

Super