Stand with Ukraine. Save peace in the world!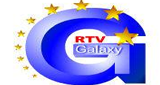 Radio Galaxy
RTV Galaxy is the people's Choice online radio and fm radio station. They are Playing Soul, Funk, Jazz, Electronic, Blues and World music. They give you sounds like no-one else can. RTV Galaxy broadcasts to the greater Otelu Rosu, Romania area and beyond.
Radio Galaxy reviews
Ionel Burlea-Schiopoiu

24.12.2021

Este un post de radio pe care îl ascult cu mare plăcere. Muzica e prima atracție. Dar și știrile postului, preluare RFI, etc.
Radio contacts
0722 519526