Stand with Ukraine. Save peace in the world!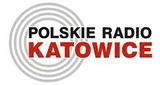 Radio Katowice
Nowoczesna technika i ponad 85-letnia tradycja. Tak w skrócie można opisać Polskie Radio Katowice, jedną z największych i najstarszych rozgłośni w kraju.
Show more
Radio Katowice reviews
Krystyna Kurzeja

31.05.2022

Kocham Radio Katowice Przede wszystkim za to że cały czas informacje są o godzinie nie macie pojęcia jak bardzo to ważne i oczywiście za całokształt.

Barzo i penkno!!!!!!!

Владислав Сёмочкин

06.11.2020

ОЧЕНЬ НРАВИТСЯ !!!

Super radio,sport z regionu(Henryk Grzonka-zuzel), lwowska fala(p.Skanska)i wiele innych audycji

Najlepsze Zespół Radiowy i program nie tylko radiowy, ale wielu propozycji spotkań tematycznych w muzeach, bibliotekach i innych obiektach kultury.. z red. Beatą Tomanek, Ewą Niewiadomską, Danutą Skalską ..Szacunek i uznanie wierna słuchaczka ze wsi żywieckiej

Jerzy Pilecki z Głogowskiej Edukacji Kresowej, Lwowska Fala,red.Pani Skalska,słyszę Kresy,Nowogródek,Baranowicze,wid zę Antowil,Prużany aż po Krasnojarsk i płaczę.Pamiętam,Kim Jestem.Ukłony dla dr.Joanny.Pozdrowienia dla całej redakcji!!!!!

Beata Stankiewicz

30.09.2019

DZIEN DOBRY ,dzien dobry,pozdr.z Aten

gabriel twardowski

09.04.2019

Serdeczne pozdrowienia z Los Angeles dla calej redakcji i mojego miasta rodzinnego Katowic zasyla Gabriel i TEZ byly pracownik PR i TVKatowice. Gabriel T.

ok

Miroslaw Meinert

16.02.2018

Dzien dobry Radio Katowice . Pozdrowienia dla calej redakcji przesyla MIREK z Niemiec miasta BOCHUM .
Information about the radio
Największa rozgłośnia regionalna w Polsce.
Słuchajcie nas na:
89.3 FM Gliwice
97.0 FM Racibórz
98.4 FM Częstochowa
102.2 FM Katowice
103.0 FM Bielsko-Biała
216.928 DAB+ Katowice
Radio contacts
fax +48 32 2005 581