Stand with Ukraine. Save peace in the world!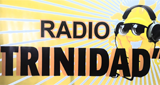 Radio Trinidad 1070 AM
Radio Trinidad, desde Arequipa y para el mundo. Somos una emisora de carácter variado que difunde principalmente nuestra música andina la cual goza de la preferencia de nuestros oyentes. También difundimos diversos espacios noticiosos que esperamos sean de su agrado. Nuestra emisora difunde el sentir de la gente de nuestro Peru profundo. Radio Trinidad, 1070 Amplitud modulada. Nuestros estudios están ubicados en avenida La Paz 504 interior.
Radio Trinidad 1070 AM reviews