Stand with Ukraine. Save peace in the world!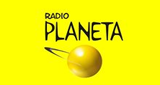 Radio Planeta
Radio Planeta FM 107.7 is a broadcast radio station from Lima, Peru, providing Hits, Pop, Salsa and Dance music.
Show more
TOP songs on Radio Planeta
Radio Planeta reviews
Le falta mejorar la programación, ya que muchas canciones son antiguas mientras que la cantidad de nuevas canciones es reducida y muy repetitiva

Yo concuerdo, si falta mucha mejora.

falta mejora y mucha

Maria de los angeles Flores

13.09.2020

me podrian poner la de amor foda de bad buny

Supa dupa!!!

Flavio Mamani Huaihua

16.06.2020

Hermosa radio

hola,soy MARY.....

Valeria Cardenas Baldera

01.10.2019

M encanta

MÁS DE BTS
Information about the radio
Planeta es una emisora de radio peruana juvenil que transmite géneros como Pop, Electro pop y Hip hop en inglés, que transmite en Lima, Arequipa, Asia, su propietario es CRP Radios.

Nació en el año 1999, después de la última transmisión de la recordada Radio Star (antes Radio Atalaya), como una radio de rock de los años 1980, 1990 y 2000 en inglés y español, pop en español de los años 1990, 2000 y hip hop latino.

Desde el año 2007 la radio cambia radicalmente de programación y deja de transmitir música en español para dedicarse a solo transmitir música juvenil en inglés con generos como pop, rock (cabe recalcar que este género solo fue considerado hasta el 2010 en su programación) hip hop y electro pop actuales.
Radio contacts
https://www.instagram.com/radioplanetafm/
Time in Lima: ,