Stand with Ukraine. Save peace in the world!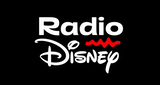 Radio Disney
Espacio radial dedicado a los oyentes más jóvenes con multitud de momentos divertidos, concursos, promociones y la música de los artistas del momento, siempre con la compañía de sus locutores favoritos.
Show more
Radio Disney reviews
Oskitar Ojeda Peña

21.03.2022

arreglen su nota en onlineradiobox

kristhel gutierrez

08.07.2021

por fis ponga uno de bts Butter desde PERÚ

Emily Bocanegra C.

26.05.2021

reproduzcan KILL MY MIND de Louis Tomlinson porfiiis

Jocelyn Solange Paitán Lázaro

28.04.2021

Xd

Javier Ramos Cuizano

23.04.2021

Porfavor me podrían la canción de migrantes -Mya _no bailo pa ti

Maria Paula Huillca Paredes

16.02.2021

Pueden poner House of carts de bts porfaaaa 🙏🏻🙏🏻🙏🏻

Juan Fernandini

25.01.2021

Pueden poner Mmmh de Kai porfaa 🙏🏻🙏🏻🙏🏻🤩

Pueden poner moon de jin de bts🌚🙏🙏

Pueden poner la música en Mute de Cali y el dande

Carla Aniceto Aliaga

13.12.2020

CNCO tan enamoradosss pliss❤🙏🏻
Information about the radio
Radio Disney es una emisora radial peruana de frecuencia modulada transmitiendo en la ciudad de Lima y ubicada en los 91.1 FM​ del dial. Pertenece a Rola Perú S.A. y se encuentra afiliada a la cadena Radio Disney Latinoamérica.

Es una radio musical de éxitos en español e inglés que transmite las 24 horas del día cuenta con un elenco de locutores con experiencia y nuevos talentos. La programación está dirigida principalmente a niños y adolescentes con gran énfasis en la unidad familiar, característica principal de la marca.

El 1 de julio de 2017 inició sus transmisiones en señal de prueba hasta las 9 de la mañana del 24 de julio de 2017, que se lanzó oficialmente.

Para el estreno contó con saludos de las principales figuras de The Walt Disney Company Latin America y artistas internacionales como CNCO, Luis Fonsi, Karol Sevilla, Daddy Yankee, Juanes, Tini Stoessel, Alejandra Guzmán, Río Roma, Laura Pausini, J Balvin, entre otros. Además de los principales locutores de la cadena Radio Disney Latinoamerica.
Radio contacts
Time in Lima: ,