Stand with Ukraine. Save peace in the world!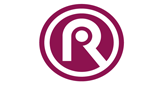 Radio Sonora
Radio Sonora 94.7 FM en Hermosillo es una emisora que solo piensa en usted y su preferencia. La mejor programación de música mexicana la puede encontrar en la onda radial 94.7 FM, con la presencia de artistas como Luis Miguel, José José, el príncipe de la canción azteca y otros. Usted puede disfrutar de las canciones junto a sus amistades o familia, pero más importante que esto es que si usted entra a esta emisora puede dedicarle una canción a su pareja en Radio Sonora 94.7 FM
Radio Sonora reviews
Juan Angel Burrola

29.06.2023

Amorcito norteño dueto rio bravo

Saludos para el viejon Brandon 🔥🔥🔥🫡

Juan Diego Encinas Noriega

15.02.2023

Les escuchamos "claramente" desde Rialto California USA. Somos de San Pedro de la cueva, Son. Saludos...

Rodolfo Mercado velderrain

06.01.2023

En Nacozari de Garcia tampoco se tiene señal..es un medio de comunicación de y para los sonorenses..nos cuesta a todos y no tenemos se señal desde hace muchos meses a la fecha..Que pasa?...

En Moctezuma tiene meses que no hay señal, por favor 🙏

Evelyn Ramirez ෂ

19.07.2022

gracias a Millie por recomendar esta joyita

Josejulio Ramosrobles

17.10.2020

Es mi radio faborita

David Gonzales

21.09.2020

Increiblemente inspirador!

Armando Badilla

24.07.2020

f e l i c i d a d e s muy buena programacion sobre todo los domingos.

Tania Andreas Pennock G

22.07.2020

BUENAS TARDES ....
Radio contacts
Cabinas: (662) 212 6655