Stand with Ukraine. Save peace in the world!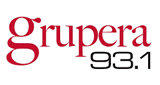 Grupera FM
La estación con la mejor música grupera, por la emisora preferida del dial que transmite desde Morelia, Michoacan las 24 horas al día.
Grupera FM reviews
Dulce Mendoza Cruz

23.03.2021

yo soy de la Grupera y me encantan las complacencias saludos a todos.

sin duda la mejor estacion

Fátima Siboney

14.06.2020

Un saludo para la conductora más hermosa, Damaris💕

Shantal Mercado

22.04.2020

en lo mejor de todo me encantan las cansiones

Buena musica para asear la casa con toda la actitud!!!!

Gloria Telma Graciano Hurtado

22.12.2019

Buenas tardes me puedes mandar un saludo para Juan Hernández de Álvaro Obregón, k esta arreglado el baño gracias de parte de su esposa

Podrias mandar saludos para los plantadores de cebolla de vidalia Georgia que te escuchamos todos los dias de parte de Alejandro

Malacai Ramirez

07.10.2019

Ola buenas tardes m puede mandar un saludo para Aurora gonzales silva de parte de Juan ramirez ' el pelón'

Flores Cervantes

06.10.2019

Holaaa necesito de su ayuda estoy afuera de las luchas y no me dejan entrar me gane un pase doble

hola buenas tardes, quiero mandar un saludo para Felipe y su cudarilla de parte de Hugo Recendis!