Stand with Ukraine. Save peace in the world!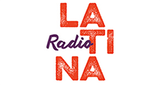 Radio Latina
Radio Latina le point de rencontre de la communauté lusophone, sur 101.2 et 103.1 FM et sur www.radiolatina.lu
Radio Latina reviews
Antonio Joao Gomes

29.04.2023

Agradeço muito especial atenção para este assunto!.. espero que vocês dransmitem um bom relato do Jil Vicente +Benfica!!! Merci por tudo. Abraços

A melhor companhia, boa música e sempre animação a melhor radio ,abraços

🇨🇻🇨🇻🇨🇻🇨

A "brigada da manhã" è o meu programa favorito. Força meninos, continuem assim!

Bom dia

Uma coisa é certa: a qualidade deixa muinto que desejar ultimamente! Adoro ouvir radio português a caminho do trabalho, e.....quando a brigada da manhã desce o nível da nossa lingua e do nosso país (imcluído o professor estrelario), eu costumo logo mudar para outra imissora de rádio. Porquê não tomam exemplo da comercial ou cidade FM....? O meu português nao é do melhor, mas assim com tal radio, ainda pior.......

fernando martins santiago

21.02.2022

Todo bon boa conpainhia todo o dia so tainho pena nao consigo atesape da brigada da manha e pena

❣️❣️❣️

Manel Placido Cabral

14.01.2022

Grande som boa onda aqui Manel the island man em Boston abraço força

Boa, mesmo boa. A meu gosto ...
Radio contacts
Fax: +352 40 24 76
https://www.youtube.com/channel/UCacpCucjgoexzi8omfZ8aTg