Stand with Ukraine. Save peace in the world!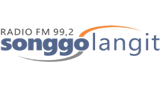 Songgolangit FM 99.2
Radio Songgolangit adalah media penyiaran radio yang berkonsentrasi pada informasi dari seputar daerah ponorogo.
Songgolangit FM 99.2 reviews
acara Ngobat, sangat mengedukasi..

Endang Sudarmi

09.04.2022

Radio kebanggan ponorogo. Tetap mengudara sepanjang masa

mbak boleh request lagu tah mbak?

sangat bermanfaat dokter, terimkasih Songgolangit dan RSU Msulimat

Setia selalu bersama mbak lusy di songgolangit,(terpantau jelas dari pulau seberang), ponorogoku tetap di hati

Ika Luciana Marwati

08.12.2020

Josss... suaranya terpantau jernih

orbit organizer

18.04.2020

semakin jayaaa..dan berkibar terus diudara Aamiin..

Rohmanda Rohmanda

23.04.2019

Songgolangit oke, menunggu talkshow Dua Tangan Indonesia

🧤🧤

Pasar cryptocurrency berada dalam posisi berbahaya, tetapi ini bukan alasan untuk panik. Pada saat seperti itu, penting untuk menyelamatkan investasi Anda dan menggunakannya dengan benar.
Radio contacts
On air +62352463000
Marketing +6282131104444