Stand with Ukraine. Save peace in the world!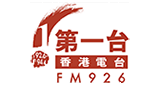 RTHK Radio 1
Hong Kong, 92.6-94.4 MHz FM
RTHK Radio 1 is a broadcast radio station in Hong Kong, China, providing News and Talk shows. RTHK (Radio Television Hong Kong 香港電台) is a public broadcasting network in Hong Kong and an independent department in the government's Broadcasting Authority.
RTHK Radio 1 reviews
Everyday,...When I listen the broadcaster (Lau Kwok Wah) read the press release, almost every paragraph is not smooth and there're mistakes and omissions, it is uncomfortable. I trust he needs more work skill (Reading) training on radio broadcasting . Thanks,...😊

Absolute god tier listening, makes my ear lobes hard xDDDDDDDDDDDDDDDDD

Very good news Thanks for the Digital Radio. I steht in Germany Nord Rhein Westfalen. I go to Belgium und Holland shopping. I feel good.

I love to listen to this channel. I speak Cantonese with my parents and my son, but I live in Belgium. So it's super fun to know what's going on in Hong Kong, to listen to the conversations and some good classic Chinese songs from my youth. Also listening to the conversations and the news is helping to improve my Cantonese. Sometimes it's difficult to understand the news. It would be great if they would discuss about the news afterwards, so it's more understandable. Also extra culture or history from China is more than welcome.

Hola soy Yolanda tengo mi hija detenida en la cárcel de hong Kong me dijeron que hay una emisora para comunicarme con ella eso es verdad y si si como hago ayuda porfavor