Stand with Ukraine. Save peace in the world!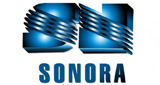 Radio Sonora
Guatemala City, 96.9 MHz FM
Somos hoy en día la mejor radio de noticias en Guatemala. 30 frecuencias en FM y por Canal 19. Noticias, Deportes, Opinión y Programas Especializados.
Radio Sonora reviews
Me gusta primera en noticias

Es una radio muy escuchada a nivel nacional e internacional pero tengo 4 días de no sintonizar los quisiera saber por qué?

Hola muy buenos días saludos a todos los trabajadores de la Radio Sonora

Don Wily buendía, esos animaitos que usted acaba de mencionar que dice que parecían cucarachas, si no estoy mal aquí en guatemala le llamamos cheuenes o sea el zompopo de mayo

En la inmediates son los mejores y tienen los mejores programas,lástima que es claro que están cesgados totalmente a favor del gobierno de turno

Me podrían complacer con la canción a tu recuerdo de los Angeles Negros

Justin Oliver Constanza

14.11.2020

Excelente emisora escuchando desde sacramento California saludos hermano Dios te bendiga pajarillo

Rodrigo Garcia Fuentes

23.09.2020

Excelente emisora, soy chileno y los escucho en Chile. Saludos cordiales.

El bolcan esta como loco

Riffraff Melendez

05.05.2020

porque no se escucha la radio en internet?