Stand with Ukraine. Save peace in the world!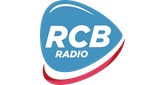 RCB - Radio Côte Bleue
Essentiellement musicale RCB vous accompagne avec de l'information, des jeux, des rubriques et des talks. Avec 80% de sa programmation dédiée aux plus grands artistes français, RCB séduit la génération des 50 ans et plus. RCB Toujours plus proche de vous!
RCB - Radio Côte Bleue reviews
joseph Chatellier

06.05.2022

Longeurs aux Randonneurs Seynois, félicitations à notre radio RCB qui est avec nous.

J'aime votre nouvelle programmation que j'écoute aussi bien à la maison 🏠 que dans ma voiture..Continuez ainsi !!

je vous écoute toute la journée et sur mon téléphone quand je ne suis la chez moi dans la voiture aussi; Vous êtes super que du bonheur, merci de nous donner autant de plaisir

Danielle Kinet

17.03.2019

Radio tres sympathique dans la semaine !!!!! j'adore l'accordeon le matin !!!! donc je mets 5 etoiles !!! mais arrive le dimanche l'emission italienne est une vraie purge !!!! je l'ai deja signale mais rien a change !!!! j'imagine bien le presentateur devant une glace se pavanant et s'ecoutant il deblaterer pour ne rien dire !!!! ras la casquette ! donc la je mets moins 10 etoiles !!!!!! donnez lui du lexomil PITIEEEEEE
Radio contacts
Siège social : 2 rue Kellermann – 59100 Roubaix – France