Stand with Ukraine. Save peace in the world!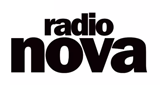 Radio Nova
Au fil de son histoire, Radio Nova, en marge de la mode musicale, où passaient les premiers freestyles de groupes comme Assassin ou NTM, a fait connaître de nouveaux courants musicaux : le hip-hop, la « sono mondiale » (ou world music), les musiques électroniques, etc. Aujourd'hui, elle revendique sa programmation comme un "grand mix".
Show more
Radio Nova reviews
Pascal Jean-marie Fernand Leclerc

09.05.2020

au taquet je philosophe de news sur ma radis O du monde spirituel de music qui m'apporte tous jours sur la planet NOVACTRICE. SMPLMBMBM

Ricardo Hernández Ibarra

18.09.2018

Muy buena canción el acento es esquisto saludos de México City Ricardo Hernández

SCALP cercle l'Obs

08.09.2017

radio novatrice d'un opinion qu'on a des points de vue somnifères des radios exclusivement engluées dans leur coton j'y approuve des difficultés à trouver une concurence d'une music ultra mondialiste qui excerce sa générosité de nous pourfendre l'amour des autres. n'est-ce une accumulation de votre prédécesseur PDG qui eusse l'invention d'un radio vraiement libre ! SMPLJMF Pensées émues à notre grand organisateur JFB disparut subitement d'une maladie dont la musique résonne dans nos coeurs, hommage à ce grand méssène de RADIO POPULAIRE je suis compatissant avec sa relève qui ont tous des frissons à vouloir que son étoile noire puisse nous emmener proche des nuages dorés de soleil inoubliable ! PJMFLeclerc

Leclerc/Cercle L Pascal Jean Marie Fernand

18.10.2016

Seul NOVA fait connaitre une diffusion anglosaxone qui résume la valeur d'une discgraphie unique dans son genre, du rythme, de la saveur & du gout à faire une sieste mélodieuse. SCALPALITOU

Jean-yves Poulet

24.06.2016

j'aime cette diversité musicale, en particulier le reggae. merci radio nova
Information about the radio
Radio Nova (or simply Nova) is a radio station broadcast from Paris, created in 1981 by Jean-François Bizot. Its playlist is characterized by non-mainstream or underground artists of various music genres, such as electro, new wave, reggae, jazz, hip hop and world music.

On 25 May 1981, Nova is created following the fusion of several radio stations. The radio is since its creation, owned by the Nova Press company, which today also owns the record label Nova Records, and the jazz-oriented radio station TSF Jazz.

From 1985, Radio Nova is oriented mainly on world music, around 1988 the musical programming changes to only broadcast reggae, funk and rap.

Around 1991, Nova changes its musical programming again, to acid jazz and French rap. In 1999, its musical programming consists of mainly the following genres, Ambient, chill-out and jungle.

In 1999, Nova Press bought the station jazz station TSF, which then becomes TSF 89,9 and installs its studios next to those of Radio Nova.

Throughout its history, several well-known Parisians have had shows on Radio Nova, such as Ariel Wizman, Edouard Baer, Jamel Debbouze, Gilles Peterson, Ivan Smagghe, Laurent Garnier and David Guetta.

In September 2011, Nova and TSF Jazz quits the GIE of Les Indés Radios to commercialize national advertising via their own Nova Régie. Given a year's notice, it will be effective starting in September 2012.
Radio contacts