Stand with Ukraine. Save peace in the world!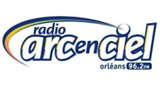 Radio Arc-en-Ciel
Découvrez Radio Arc en Ciel, la radio en couleur ! La radio de toutes les communautés : écoute en ligne ou sur 96.2 FM.
Show more
Radio Arc-en-Ciel reviews
Marie Claire VITORINO

18.03.2023

Bonjour il il faut continuer il faut continuer

radio excellente,

Victor Alves Gomes

21.12.2021

Uma excelente radio, recomendo

Catherine Dufranne

28.07.2021

Superbe radio

Bravo à Michel, c'est bon c'est bon.

Marie Pinheiro

26.05.2020

M@rie, Frankie le meilleur👍👌

coucou c'est florent amigo

y À aussi Christian Bolard....!!😍

Merci radio arc en ciel vous êtes au top

Jean Luc Bouhier Bawejski

15.11.2019

merci pour ce bon moment,
Information about the radio
RADIO ARC EN CIEL est une radio associative communautaire qui a fêté ses 30 ans en novembre 2015. A l'origine Portugaise, ARC EN CIEL est créé en novembre 1985 sur Orléans au 131 rue de la gare et occupe la bande fm sur le 96.4 MHz. Elle est née sur l'aide du consul du Portugal de l'époque, Monsieur Antonio Aire et une trentaine de ressortissants portugais qui avancent 2 000 francs pour l'achat du matériel technique.

Radio Arc en Ciel est gérée par l'association IOTA (Information Orléanaise Tout Azimut). Elle se veut la radio des minorités ethniques d'Orléans. Elle va s'ouvrir ensuite à d'autres communautés au fil des années. En juin 1991, sa fréquence devient le 96.2 MHz lors de la NEVA.

En 1992, la radio déménage sur la commune de Fleury les Aubrais, dans le Faubourg Bannier. A partir d'octobre 1993 ,dans ses programmes, elle retransmet des informations et directs sportifs de radios portugaises, espagnoles, turques, italiennes …

Chaque année, des soirées de gala permettent à la radio de récolter des fonds permettant une partie du fonctionnement de celle-ci. Christine ALVES est l'actuelle présidente de la station qui compte un salarié et une quarantaine de bénévoles. La couleur musicale de l'antenne est très variée, du jazz au country en passant par du rock ou encore la musique traditionnelle…

La nuit, ce sont les programmes de la radio nationale Portugaise (RDP) qui sont retransmis. La radio émet en Français, langue intercommunautaire, en Arabe, en Espagnol et en Portugais.
Radio contacts