Stand with Ukraine. Save peace in the world!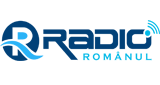 Radio Romanul
Alcalá de Henares, 107.7 MHz FM
Radio Românul (en español, Radio El Rumano), es una emisora de radio, ubicada en Alcalá de Henares, que emite en el dial radiofónico y en Internet. Está dirigida a la comunidad rumana asentada en el denominado Corredor del Henares, y a través de Internet a toda España. Emite 24 horas al día en la frecuencia de 107.7 de FM, y en Internet, en www.radioromanul.es. La mayor parte de la programación se emite en rumano.
Radio Romanul reviews
Monalisa Oprea

14.04.2023

Doamna zisa avocat, nu exista contract legal sau ilegal. Contract legal in fata legii. Si cum spuneati , cei cu contract ilegal au dreptul la vacante, nu doamna, cei cu contract ilegal, nu au drepturi, pentru ca sunt ilegali

Numai prostii vorbește Irina auzi copiii născuți aici suferă că nu țin legătura cu prietenii din tara Da-ia au de suferit în străinătate.

Andreea Mutu Odina

26.09.2022

Sau se poate face la urgente un pasaporte minoría pentu o calatorie Sau e valabil o foie de drum

Bună ziua, ascultam azi radio romanul și am auzit de un restaurant în alcala de henares care face shaorma, cum pot da și eu de acel restaurant sau un număr de

Lilo Von Weissenfels

26.06.2022

i like, i hear from hamburg/germany and miss spain and your musik

dragos florin popescu

28.04.2022

Stii de ce ardelenii plimba copii cu roaba prin beci? Ca sa ii obijnuiasca de mici cu metroul

Sunteti superbi de cate ori sunt prin Torrejón va ascult si nu numai ma mai bag si pe net dimineata

Stefan Codrut-Gheorghe

25.08.2021

mult respect a tot cea ce faceti bravo echipa radio romanul

Maria Grad Danci

23.07.2021

Buna seara sunteti ok aduceti o sfarima de mangaiere si de dor ptr ce-i plecati din tara Sanatate si mult spor tuturor din redactie

OK