Stand with Ukraine. Save peace in the world!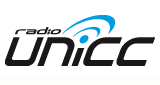 Radio UNiCC
Wer mehr tun möchte als uns zu hören und tolle Sachen zu gewinnen, für den gibt es tolle Neuigkeiten: Ihr könnt selber aktiv werden! Wir suchen immer tatkräftige Unterstützung und Zuwachs für unser Team.
Show more
Information about the radio
Egal ob Studierender oder nicht, jeder darf bei uns mitmachen. Du bist interessiert an aktuellen Themen zum Campus, Chemnitz und Co., hast eine große Musikleidenschaft oder redest einfach gerne? Hier bist du richtig!
Aufgabenbereiche bei uns:
Als Beitragsredakteur bist du auf der Suche nach wichtigen und spannenden Infos über die Stadt und die Uni. Du gehst auf Veranstaltungen und berichtest darüber oder kündigst diese in einem Trailer an.
Als Musikredakteur hast du genau im Blick, was gerade neu und angesagt auf dem Musikmarkt ist. Du bestimmst die Musik, die bei Radio UNiCC läuft. Zu den Aufgaben gehören Interviews mit Künstlern, Berichte von Konzerten und Festivals sowie der Kontakt mit Musiklabels.
Als Moderator bist du die Stimme von Radio UNiCC und erzählst den Leuten Hörenswertes. Ob Verlosungen, neue Musik oder einfach etwas Witziges, du darfst reden was das Zeug hält! In deiner eigenen Themensendung oder bei "Radio UNiCC onAIR". Auch Live-Moderationen vor Publikum wie beim Sommerfest der Fachschaften oder dem Stadtfest sind möglich.
Als Onlineredakteur bist du auf unserer Website ein aktiver Schreiberling. Die Themen aus Beiträgen und Sendungen bereitest du zum Lesen auf. Album- oder Konzertrezensionen sind auf der Website genauso zu finden wie kurze Texte zum universitären Leben. Die Social-Media-Kanäle werden auch von dir mit interessanten Informationen bestückt.
Wenn du technisch interessiert bist, findest du bei uns auch passende Aufgabenbereiche. Administration der Website, die Wartung der Radiotechnik und Serveradministration sind nur einige Aspekte, die wichtig für den reibungslosen Radioablauf sind.
Wenn du jetzt Blut geleckt oder bereits Ideen hast, komm bei uns vorbei! Wir zeigen dir das Radiohandwerk vom Schreiben fürs Hören über das Moderieren bis hin zum Umgang mit dem Schnittprogramm. Du merkst: für die Mitarbeit bei uns sind nicht zwingend Vorkenntnis nötig!
Unsere Redaktionssitzung ist immer montags um 19 Uhr. Die Sitzung der Musikredaktion findet dienstags um 18 Uhr statt. Falls du zu diesen Zeiten nicht kannst, schreib uns einfach eine Mail oder per Facebook oder versuche dein Glück in unseren Redaktionsräumen. Wir sind im Thüringer Weg 3 (Flachbau hinter dem Studentenwerk) zu finden.
Radio contacts
Fax: +49 (0371) 520 39319
Redaktion: [email protected]
Musikredaktion: [email protected]
https://www.instagram.com/radiounicc/