Stand with Ukraine. Save peace in the world!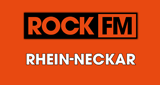 REGENBOGEN 2 Rhein-Neckar
Regenbogen 2 - Maximum Rock'n Pop. Das Programm: Musik, Lifestyle, Unterhaltung, regionaler Verkehr und Blitzer, Veranstaltungen und Tipps aus der Region, kernig und markant präsentiert: Jens Schneiders Liebe zu REGENBOGEN ZWEI lag vom Start weg "auf der Straße": er kennt das Sendegebiet aus dem "Effeff".
Related radio stations
Show more
REGENBOGEN 2 Rhein-Neckar reviews
Franz-Josef Silberberg

28.02.2021

Höre euch hier in OWL über Internet. Ich bin Jahrgang 1949. Ihr spielt gute Mukke. Bitte weiter so

Top Musik......macht weiter SOOOOOOOOOO !!!!!!!

beste Sender

Ursula Uschi Nenninger

08.12.2019

endlich ein Sender der fast ausschließlich meine Musik spielt , dafür danke ich Euch von <3 ich liebe altes Zeug , bin selbst eins davon :-D Jahrgang 1948 <3

endlich meine Musik!!!! :)

an und für sich gute Musik, aber das Gequatsche und eure blöden Kommentare sind absolut nervig. wenn ich schon euer angebliches Motorradgequatsche höre geht mir die Galle über...... man merkt schon das es hier nur noch um Kohle machen geht. Schade, denn das war mal ein echt guter Sender

Bisher habe ich ausschließlich Rockland Radio gehört, nun höre ich regelmäßig Euren Sender wenn ich in Mannheim bin. Guter Mix aus Musik und Unterhaltung, vor allem fast ausschließlich mein Musikgeschmack. So macht Radio hören Spaß!

Great selection of good rock music.

Claudius Gutfleisch

31.07.2018

Einfach.Nur.Geil.

Guter Sender der Top Oldies spielt