Stand with Ukraine. Save peace in the world!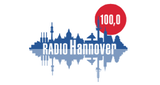 Radio Hannover
Wir senden aus Hannover für Hannover rund um die Uhr aus unseren Studios im Herzen der Stadt, direkt am Steintor. Wir fangen früh an und wecken Hannover: Ab 5:30 Uhr hören Sie in "Guten Morgen Hannover" alles Wissenswerte aus unserer Stadt: Die Top Themen, den Talk of Town, Veranstaltungs- Tipps, Wetter und Verkehr.
Show more
TOP songs on Radio Hannover
Radio Hannover reviews
super

Sylvia Hengstmann

02.04.2022

Zufällig rein gezappt...und ihr seid grandios.. 100 🌟

Stefan Märtens

29.10.2019

super Sender,

Anzio Ravarotto

14.06.2019

super super

Birgit Strauss

20.05.2019

Super Sender... passt zur Stadt. Bringt sehr viele lokale Nachrichten....
Information about the radio
Von 6:30 – 20:30 Uhr (Montag bis Freitag) erfahren Sie immer zur halben Stunde alle Neuigkeiten aus der Stadt in unseren lokalen Nachrichten, den "Hannover News". Internationale Nachrichten kommen natürlich ebenfalls nicht zu kurz; 24 Stunden am Tag bringen wir Sie - immer zur vollen Stunde - auch überregional auf den neusten Stand.

Politik, Kultur, Wirtschaft, Sport – unsere Moderatoren sorgen von Montag bis Sonntag den ganzen Tag für eine umfassende Berichterstattung über alle gesellschaftlichen und kulturellen Themen in der Region Hannover. Dafür sind unsere Reporter den ganzen Tag in der Stadt unterwegs, immer auf der Suche nach spannenden Geschichten und relevanten Themen, die interessieren, berühren oder fesseln.

Neben der lokalen Berichterstattung bietet Radio Hannover ein abwechslungsreiches Musikprogramm, das aus Musik-Klassikern der vergangenen 40 Jahre und aktuellen Hits besteht.

Radio Hannover, facettenreich wie unsere Stadt. Das ist sie, die Stimme der Stadt auf 100,0 !
Radio contacts
Fax: 0511 876 595-96