Stand with Ukraine. Save peace in the world!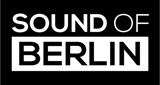 FluxFM - Sound Of Berlin
Berlin ist weltweit Aushängeschild für alles, was Kicks, Breaks oder Synthesizer vorweisen kann. Nirgendwo werden mehr musikalische Trends gesetzt, vibriert die Szene so wie an der Spree. Den elektronischen Fingerabdruck der Stadt und die vielfältige Housemusik-Landschaft hört ihr bei Sound Of Berlin.
Related radio stations
Show more
FluxFM - Sound Of Berlin reviews
Radio contacts
fax: +49-30-6959909-333
https://www.youtube.com/user/FluxFMde