Stand with Ukraine. Save peace in the world!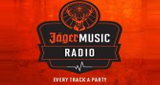 FluxFM - Jägermusic Radio
Freitagabend - Sie wollen ausgehen und sich schon mal in Stimmung bringen? Die samstägliche WG-Party braucht einen DJ? Montagmorgen und Sie müssen dringend auf die Beine kommen? Bei Jägermusic Radio erwartet Sie ein deftiges Hitfeuerwerk an Indie-Klassikern und den Popperlen, an die sich die anderen DJs erst nach 3 Uhr rantrauen - natürlich FluxFM-Style. Mitsingen, mittanzen, abfeiern.
Related radio stations
Show more
FluxFM - Jägermusic Radio reviews
Radio contacts
fax: +49-30-6959909-333
https://www.youtube.com/user/FluxFMde