Stand with Ukraine. Save peace in the world!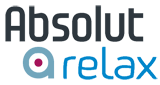 Absolut Relax
Absolut relax - Softrock und Pop ideal für unterwegs, bei der Arbeit oder zu Hause. Weil es gut tut!
Show more
Absolut Relax reviews
Krabóth Zoltán

28.05.2023

Perfekt.

Eliška Eljagaxx

06.12.2021

Super radio

why do you hide the Playlist??

Henner Lüttgau

17.01.2021

Absolut klasse. Das Programm für entspanntes Biking... 🚲🚴

Hallo,

Boldizsàr Törkenczy

12.12.2020

sehr gut

Guter Sender !

Ich habe mir auch damals über DAb+ Absolut Relax gehört, und ich muss sagen dort spielt echt schöne Musik. Ein sehr gute Bayern 1 Alternative wo extra viel schöne Musik gespielt wird, ohne ständiges nutzlose gelaber (Außer Nachrichten Pro Stunde). Und ganzen Tag habe ich diese sender gehört, und die Lieder haben sich ganzentag von Morgens bis Abends nicht wiederholt was ich auch noch praktischer finde.

meine Musik
Information about the radio
Das Programm von Absolut relax besteht ausschließlich aus Titeln der Genres Pop und Soft Rock und wird zur vollen Stunde durch Nachrichten oder Magazinbeiträge unterbrochen. Montag bis Freitag wird das Musikprogramm von 6 bis 9 Uhr, 11 bis 13 Uhr, sowie 15 bis 18 Uhr durch Moderationsbeiträge ergänzt. Im Gegensatz zu anderen Sendern mit einer nur selten aktualisierten Musikrotation werden dem Programm von Absolut relax regelmäßig neue und teils auch unbekannte Titel hinzugefügt.
Wie auch schon Absolut Radio will auch Absolut relax eine Alternative zu den üblichen Radiosendern darstellen. Das Angebot "on air" soll dabei durch Online-Aktivitäten auf der eigenen Webseite und in Social-Media-Kanälen unterstützt werden.
Radio contacts
Fax.: (0941) 50 20 7 – 479