Stand with Ukraine. Save peace in the world!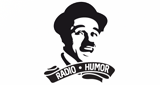 AB Radio Humor
Na Rádiu Humor můžete slyšet to nejlepší z českého a slovenského humoru minulého i současného století. Na rádiu jsou hlavně scénky a historky známých bavičů.
AB Radio Humor reviews
Ladislav Čepelák

02.08.2023

Super

Co skvělé,ba přímo fantastické , je toto internetové " RADIO HUMOR", které poslouchám skoro každý večer. Něco pro odběratele KOZLA,který nemohl najít tuto stanici,nesmí to zadávat obráceně .

AB Rádio Humor. Je nejlepší 🙂😀😏

Rád si vás poslechnu👍👍 Pida

Je to super 👍😂. Mám to naladěno na internetovém rádiu i na mobilu a poslouchám pomalu nonstop. Jen tak dále.

Vlastimil Jůzko

16.12.2021

bez koronaviru

Dobrý výběr když nechci hudbu,zprávy,reklamy

Neustále to samé už od samého začátku.

Dnes už snad poslední a jediné webové radio s mluveným humorem. Samozřejmě se po několika dnech nebo týdnech oposlouchá, protože playlist není nekonečný (záleží jak často a dlouho posloucháte). Některé kousky jsou člověku bližší, některé méně, což je ale normální a v pohodě, protože očekávání/ vkus se různí ...... Lepší, než leckterá TV "zábava" ....

Miroslav Straka

25.01.2020

Výborné rádio,souhlasím s Radimem, že nelze dohledat adresu rádia pro přidání do vlastního seznamu rádií.