Stand with Ukraine. Save peace in the world!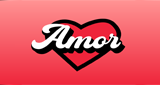 Amor
Barrancabermeja, 89.7 MHz FM
Es la estación romántica de RCN Radio, cuenta con espacios dedicados a los enamorados y una programación que incluye balada pop y artistas clásicos.
Amor reviews
Eliecer Ibañez

18.04.2023

Hola buenos días, muy buena estación

Me gusta esta emisora soy fiel oyente desde que este en casa la escucho todo el día

Jhonny Guerrero

29.05.2022

HASTA Q X FIN LOS VUELVO A ESCUCHAR MI EMISORA FAVORITA DESDE SOPÓ CUNDINAMARCA SALUDOS CORDIALES PARA MI SIEMPRE SERA AMOR ESTEREO LOS AMO

Excelente emisora

Buenas tardes puede colocar la cancion Sentada en mi Alma de Chayanne :D

Francisco Vela

10.04.2022

Q bueno escuchar desde Leticia Amazonas

Álvaro Bin Alvaro Almeida

04.12.2021

La mejor radio para la vieja guardia

Alexandra Rodriguez

29.05.2021

amo esta emisora, amo su musica,todo

Carmen Elena Vergara Torregrosa

14.05.2021

Buenas noches. Escucho la emisora siempre. Tan amables podrían mañana viernes 14 de mayo colocar la canción Tierra vendrá, de Alberto Plaza, para complacer a Leandro. Muchas gracias.

Stefanny Vitola

21.04.2021

Buenas tardes, pueden repetir las app para detectar llamadas de fraude, muchas gracias. Amo esta radio!