Stand with Ukraine. Save peace in the world!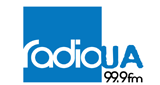 Radio Universidad de Antofagasta
Es la Radio de la Universidad de Antofagasta, Chile transmitiendo en el 99.9 de la FM y online.
Radio Universidad de Antofagasta reviews
USTEDES SON REGIONAL REGIONALISTAS O NO PORQUE HABLAN DEL CENTRALISMO EN LAS NOTICIAS Y DE OTRAS REGIONES O SON CENTRALISTAS DEL CENTRALISMO DEBERIAN DEBEN DE HABLAR DE LA REGION DE ANTOFAGASTA SOLAMENTE SI SON DEL CENTRALISMO O DE OTRAS REGION ENTONCES DEBEN IRCE AL CENTRALISMO O A OTRAS REGIONES SI SON DE ANTOFAGASTA ENTONCES HABLEN DE ANTOFAGASTA USTEDES SON DE VALPARAISO O SON DE OTRAS REGION O SON REGIONAL REGIONALISTAS DE ANTOFAGASTA PORQUE PASAN PROGROMAS DE VALPARAISO DE OTRAS REGION CULTURAL ACASO AQUI ACA NO HAY CANTANTES NO TIENEN PROGRAMAS REGIONAL REGIONALISTAS PASAN NOTICIAS DEL CENTRAL CENTRALISMO Y DE OTRAS REGION ACASO NO TIENEN NOTICIAS REGIONAL REGIONALISTAS NO TIENEN PROGRAMAS REGIONAL REGIONALISTAS

Armando Ramírez A

21.09.2021

Realmente hoy son un regalo en el espacio dial, con una identidad integral norteña, de nuestra región sin descuidar la información que nos permite estar informados con equilibrio del acontecer nacional e internacional, así como el día a día en nuestra región, manteniendo independencia integral, todo ello con una especial y agradable parrilla musical, que les da identidad y compromiso cultural a compartir con los auditores. Felíz día del trabajador radial

Roberto Carrera

18.11.2020

Mis condolencias y sentimientos por una gran persona, amigo y compañero de micrófono Don Pascual Vicentelo (QEPD) Duele tu partida Pascualito, vuela alto !!! Roberto J. Carrera Radic

santiago huerta lara

27.02.2020

Tienen una excelente música pero muy repetitiva ..Hay cientos de buenos temas de música. Blues Jazz Celta Flamenco Flamenco Arabe Golpel Yanni etc..