Stand with Ukraine. Save peace in the world!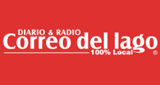 Radio Correo del Lago
Radio Correo del Lago es una emisora chilena ubicada en la frecuencia 105.5 FM en la ciudad de Villarrica. La estación transmite programas de noticias las 24 horas, también con diversidad de entretenimiento para todos los gustos, información de carácter nacional e internacional.
Radio Correo del Lago reviews
Luisa Soto Barrientos

29.05.2023

Hace rato que no consigo sintonizar online

Jorge Carreño Aravena

19.03.2023

Hace bastante tiempo no la puedo escuchar en Santiago.

Muy buena la compañía de la radio, solo hay un pequeño problema con la frecuencia100.9 que habitualmente se cae, pero del resto, la mañana con Patricio Manque y Luego Andres Hidalgo, excelente, las tardes también muy buena programación, les felicito.

Mario Patricio Fernández Marambio

29.11.2021

(Me faltó segundo parrafo?)

Ruben Dario Navarrete Luraschi

30.07.2021

Excelente música y programas.