Stand with Ukraine. Save peace in the world!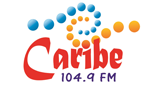 Radio Caribe 104.9 FM
En esta emisora online hay cada día una propuesta que pretende llegar a todo el público adulto contemporáneo de habla hispana, con espacios dedicados a la música y costumbres de Chile, sonidos latinos de ayer y hoy, información y tertulia, entre otros.
Radio Caribe 104.9 FM reviews
Hector Gutierrez

06.10.2022

Soy Chileno y escucho radio Caribe desde Caracas Venezuela. Gracias por hacerme compartir.

Enderson Valera Ramírez

10.05.2021

Queridos amigos de Radio Caribe de Iquique,quiero enviarles saludos desde Lamas,capital de la provincia del mismo nombre en el dato de San Martin ,en plena amazonia peruana,decirles que les escucho por internet siempre.Caribe,TUS MEJORES RECUERDOS.

Gustavo Pierri

02.05.2021

Hola soy Gustavo Pierri de Montevideo y los escucho por Internet tan prestigiosa emisora del heroico, hermoso y glorioso Iquique.

permanganato22

21.07.2019

Desde la muy bella ciudad de Valdivia, saludo a los oyentes de esta prestigiosa emisora.

Rodrigo Hernan Perez Saavedra

06.04.2019

saludos a esa bella tierra de iquique asi esta muy buena musica los escucho desde Venezuela ,,

ana exo-somos uno

04.11.2018

Tempo-exo