Stand with Ukraine. Save peace in the world!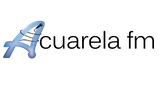 Radio Acuarela Melipilla
Radio Acuarela Fm, se establece como emisora de frecuencia modula el 06 de Julio de 1998 en la ciudad de Melipilla, abarcando en su cobertura toda la provincia y zona central del país. Desde el comienzo, se caracterizo por su trabajo serio, objetivo, profesional y responsable. ha consecuencia de ésto, en seis años de existencia, Acuarela se ha convertido en la más importante cadena de radiodifusión provincial, contando con emisoras en San Pedro, Alhue y San Bernardo.
Show more
Radio Acuarela Melipilla reviews
Information about the radio
El trabajo profesional de Acuarela Fm, ha sido distingido por su aspecto comunicacional, informativo y comercial. Siendo éste ultimo, el factor de confianza que han depositado las empresas, tanto locales, como nacionales, puesto que éstas han sido correspondidas satisfactoriamente por sus clientes.
Radio contacts