Stand with Ukraine. Save peace in the world!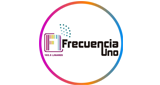 Radio Frecuencia Uno
La orientación programática de radio Frecuencia Uno congrega lo mejor de la música urbana, cumbia actual, pop, rock latino, mezclas en vivo, también acompañado de los clásicos de las décadas de los 90s y 2000, basada en un estricto proceso de selección de intérpretes.
Radio Frecuencia Uno reviews
Excelente radio desde hoy la estoy escuchando y me acompaña en cada momento q me subo a mi camioneta, en la ciudad, en el campo y los caminos de Linates, mis felicitaciones a todo el equipo de Frecuencia Uno!!