Stand with Ukraine. Save peace in the world!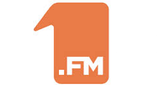 1.FM - Rock Classics Radio
Einfache Texte und eine Beschleunigungs Rhythmus. Eine Gitarre, das Schlagzeug und der Bass: Der Felsen ist geboren! Immortal von der Natur, hat Felsen über mehrere Stufen in der 60, 70, 80 und gegangen 90.The Rock Classics kommt mit einer Mission, um zu retten, was am besten in der internationalen Rock, von seiner Akkorde von Elvis, Beatles, Rolling Stones, Led Zeppelin, Black Sabbath, Deep Purple, The Clash, die Smith, REM, Pearl Jam, Alice in Chains, Oasis, Green Day, und viele andere. Rock Classics ... Niemand Rocks Wie wir!
Related radio stations
Show more
TOP songs on 1.FM - Rock Classics Radio
1.FM - Rock Classics Radio reviews
Manoel Correia de Almeida

12.10.2021

Boa tarde, ótimas músicas, Manoel, Brasil.

Hennadyi Rukhlenko

14.08.2021

Great radio! An excellent selection of compositions! Good mood everyone! From Ukraine.

Great; even there is progress possible in variation of a wider scope. Review from Holland

Nice find, thank you from Finland