Stand with Ukraine. Save peace in the world!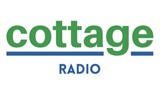 Cottage Radio
Cottage Radio is a music program featuring songs that span the last six decades. Cottage Radio offers an eclectic mix of music and entertainment, including shows dedicated to the 60's graffiti oldies, 70's classic rock anthems, 80's iconic soundtracks, 90's alternative grunge and today's new music. Cottage Radio is a creative blend of your all-time favourite music hits mixed with the tranquil and relaxing sounds of nature and summertime.
TOP songs on Cottage Radio
Radio contacts
Cottage Radio is part of the SoniXCast Broadcast Network streaming from Montreal, Quebec, Canada – call sign: CSNX-8076.