Stand with Ukraine. Save peace in the world!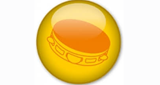 Rádio Pagode
Rádio Web da Jovem Pan FM São Paulo, sempre com um ritmo diferente em diversos canais customizados.
Rádio Pagode reviews
show amo de paixao

100% bom

André luís costa vinhas Vinhas

05.03.2022

Muito bom saber,que a família evangélica está unindo forças pra cada dia serem melhores evangelistas !!!! .

Leonildo de Souza

16.07.2021

excelente. de Leonildo do municipio PACARAIMA RR. BOM DIA

Людмила Харитонова

12.03.2021

Огромное спасибо за великолепную подборку композиций! С огромным удовольствием слушаю ваше радио. Вот сижу на юге Украины, у нас снегопад, а ваша музыка греет мое сердце! )

Ronaldo P Ramazzotty

29.10.2020

Show de rádio ..escuto o dia e a noite toda ..abraços da galera da praia da enseada no Guarujá..baixada Santista!! Salve salve ☝👍😉👊😘

meravigliosa...saluti da Italia

Marciano Martins

10.07.2020

Boa noite. essa rádio é excelente toca samba de primeira. Um abraço a todos. S.B. Campo - SP

Carlos Deoliveira

18.05.2020

Adoro pagode! Achei essa rádio e estou gostando muito! Carlos de Martha's Vineyard- EUA

Érika Dos Reis

02.05.2020

Encontrei essa rádio esses dias,adorei,porém o repertório podia variar,pois ouvi desde meio até às 2 da manhã e as músicas repetem como se fosse uma playlist gravada,tem muito massa p tocar.