Stand with Ukraine. Save peace in the world!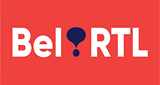 Bel RTL
Bel RTL Radio est une station de radiodiffusion Radio Internet de la Belgique, fournit des Top 40 / Pop et les programmes éducatifs.
On the air Bel RTL
| | |
| --- | --- |
| Live | adbreak 182088 |
| 11:54 | adbreak end |
| 11:54 | adbreak 10008 |
Bel RTL playlist
Bel RTL reviews
Olivier Bernard

21.09.2021

Concernant la pénurie des ouvriers dans le domaine de la construction, il est étonnant que vous n'avez PAS parler de l'envahissement des gens de l Est qui cassent les prix et qui nous envahissent !!!! alors 7000 emplois à pourvoir. JE N'Y CROIS PAS

Patrick De Bie

24.03.2021

Pourquoi vous ne demander jamais au ministre qui passe au jt qu'il ferme les Metro tram bus train et aviation aussi pendant 4 semaines car ce sont tout des nid a virus 😡

Catherine Cath

30.01.2021

Super émission de nuit merci

Francine Bodson

17.12.2020

Très belles émissions et de merveilleuses personnes qui représentés la station avec joie bonheur et santé pour nous tous bravo BELRTL francine de Herstal

limage sylviane

17.10.2020

coucou nous sommes belge on habite en France dans le lot on écoute BEL R T L sur l ordinateur , quel bonheur, d écouter de très bonne émission; et bonne musiques de qualité, la bonne humeur de BEL R T L nous remplie de joie merci a toute l équipe

Jose Hannequart

03.10.2020

Très bons animateurs et très bonne ambiance.

J'écoute Bel RTL de 8h du matin à 1 h du matin, et même la nuit si je me réveille.

0/10

J'habite à Brasil et j'écoute RTL touts les jours. C'est une trés bonne option pour apprendre français aussi.

Francina Elisabeth

26.01.2020

J'écoute vos émissions avec intérêt de là où j'habite à Tarragona ES, surtout Sandrine qui anime des sujets super intéressants. BRAVO Bel RTL.