Stand with Ukraine. Save peace in the world!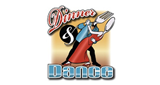 Yummy Yam Danci Radio - YYDR Radio
Yummy Yam Danci Radio Is Here Bringing A Blast To Last With A Touch Of Class; Keeping Listeners On Top Of Where The Events Are Happening. Don't Ever Spend Another Dull Moment. Music To Satisfy Your Heart. A Bit Of This And A Little Bit Of That. We Give Praise To The Most High And Often Takes It Down Conscious Lounge Where The Lyrics Are Oftenly Filled With Rich Rich Messages. Where The Parties Are Taking Place And The Dinner Banquets, We Will Inform You... It's Party Time. Let's Enjoy The Musics, Chats, Feasts, Meets And Unite As One People Universally.
Yummy Yam Danci Radio - YYDR Radio reviews