Stand with Ukraine. Save peace in the world!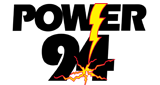 Power 94
Power 94 - WJTT FM 94.3 is a broadcast Radio station from Red Bank, Tennessee, United States, providing Urban Contemporary Music.
Power 94 reviews
Chris Mckeehan

29.08.2023

WELL I KNOW EVERYBODY LOVE EVERYBODY LISTENING WELL WE ARE THE MORNING HUSTLE TIME TOO WAKING ON THE MORNING HUSTLE WELL WE RINGGOLD GA I KNOW ROSSVILLE GA LOVES TOO LISTENING TOO THE MORNING HUSTLE BETTER TOO GO MUSIC YOU KNOW IN KNOXVILLE TN LAFAYETTE GA BETTER DALTON GA I KNOW POWER 94 I KNOW THAT RIGHT

Christopher Mckeehan

04.05.2023

I KNOW HER ASH NICOLE WELL SHE,S BETTER I KNOW ERIC FOSTER HE,S LOVE THE 5 THE JAM MUSIC THEY DRIVE GOD I KNOW IT WAIT I KNOW ALL THESES BLACK WOMEN & ALL THOSES BETTER CALLED THAN CALLED V-103 HELD THE ATLANTA GEORGIA I KNOW THOSES BLACK & THE MORNING HUSTLE PEOPLE I LOVE BETTER WMPZ FREE BLACK GOOD MUSIC WELL WE LOVE YOU

The best hands down love it

Mac Wayne DRIVE ME CRAZY🔥🔥

Raised on 94. Much love.

Hey this Guddahcorleone I wanna thank you all from playing and supporting my music. ( Guddahcorleone Da Rain💪🏾🔥🔥

Christopher Mckeehan

09.11.2020

I LOVE BLACK MUSIC SUCH AS I LOVE WHITE BUT MY NAME CHRIS MCKEEHAN LIVE AROUND LOUDON COUNTY TN I LISTENING TOO POWER 94 IN CLEVELAND TN & BRADLEY COUNTY THEN EAST RIDGE TN HAMILTON COUNTY TN SURROUNDING AREA SUCH AS BLACK PEOPLE

Yo, mamma, Hip-Hop in da house! What's up, Tennessee?