Stand with Ukraine. Save peace in the world!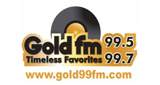 Gold 99 FM
Gainesville, 99.5-99.7 MHz FM
WGMW is a radio station in LaCrosse, Florida, broadcasting to the Gainesville, Florida area on 99.5 FM and providing adult standarts.
Gold 99 FM reviews
This was my favorite station & I wish it would come back! I like Christian music too but I would LOVE to have the Gold music back. I grew up in the 50's, 60's & 70's & they just DON'T make that kind of music anymore! PLEASE bring back Gold FM!

I don't normally listen to hip hop, rap but, I miss my Positive Christian Station that somehow disappeared from the airwaves.

Hi,, Bad, Bad - Move to change to Religious Music - (Garbage) Where is Gold Music ??? All my family (14)Love Gold Music - Bring Back Gold - The producers or ? How made this change is A Retard - Mental Problems - Should be Remove - Fired from the Job ..

Claudia De Leon

10.08.2022

Sooooo where is the Gold music??? Did you move the station?

I listen to your station a lot but the problem I have is you play too much of the same music every day over and over almost at the same time every day Phil Collins throwing it all away Tears for Fears

Enough Christian crap already!! Where's the real Gold music?

The new format sucks. Bring back the music that was on there before!!

Format changed this week and now this station is awful. Thanks for nothing, I loved listening to this.

I want to know where gold fm 99.7 went ant why Christian music is in its place why I want the old station back

Robert Plympton

26.07.2022

I guess I shouldn't have included my phone number, but I really don't care as I have nothing to hide.
Radio contacts
Requests/Comments: 352-414-5265