Stand with Ukraine. Save peace in the world!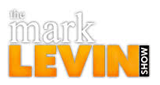 Mark Levin Show
Mark Levin has become one of the hottest properties in Talk radio, his top-rated show on WABC New York is now syndicated nationally by Citadel Media Networks. He is also one of the top new authors in the conservative political arena. Mark's radio show on WABC in New York City skyrocketed to Number 1 on the AM dial in his first 18 months on the air in the competitive 6:00 PM - 8:00 PM time slot. Mark's book Men in Black was released February 7, 2005 and quickly climbed to Number 3 in the nation on the New York Times Best-Seller list. When your book is endorsed by Rush Limbaugh and Sean Hannity, you know you have a winner on your hands. In a short period of time, Mark has become one of the most listened to local radio Talk show hosts in the nation.
Mark Levin Show reviews
Richard Anthony

12.07.2023

PERFECT!!! I LIKE YOR HISTORY..YOU DO GOOD. .SO. JUS. THX!

Hey Great One....Here is yet one more twist on how to remove Pewton. Get all the countries of NATO and to throw $$$ into a big bucket. Then offer a $50 million reward to anyone or group that pops a cap in his arse. That person or group also gets asylum for them and their family in the country of their choice..complete with new identities and citizenship....Do the world a favor and get a generous reward.

Blaise Nicoletti

09.11.2022

The wisest, insightful, intelligent, and humorous talk show host in America. Thank you sir for your Patriotism.

He is the best

Donna Saunders

03.05.2022

For the love of God! Can you stop smacking your lips when you talk!? Its the most annoying sound on earth! Sounds like you having violent ,noisy,messy,sticky oral sex on a hot mic!I rather listen to the worlds longest Fart! then you suck in breath and breathe like a big pervert! Just listen to yourself and you will see what your listeners have to deal with All that noise totally blocks what you trying to tell us! makes me want to point my rifle at my radio! STOP! OMG!OMG!

Charles Rittwage

30.03.2022

Love Ya Mark,

Mark...there is probably not a person on Earth that agrees with your analysis of events more than me . What happened? Minsk agreements prevented NATO expansionist beyond Germany what happened. i turn off Hannity and rush descendants...have you all lost your minds? Praying for sanity

Mark, thank you for being a patriot helping others. Just some observations in the news. How come not one Congressman has asked for the transcripts of the hour long Biden Putin phone call as everyone did whenever Trump had a call with Putin? I think it would be interesting to hear what they talked about. In Biden's latest televised speech about the Russian invasion of Ukraine the things he said about tyranny, etc reminded me of what Trudeau did to the Truckers. Just substitute Trudeau for Putin and there you have it, and it resonates with some of the things that Biden has done to American citizens this past year. Biden made no mention of the Uranium One operation in the USA. Take that away from them as well. Finally, Biden should sanction Hunter Biden for his contacts and deals with both Ukraine and Russia.

Major Monogram

15.02.2022

Hi Mark, greetings from Berlin, Germany. As an old listener of El Rushbo I'm so glad that there is a brother in spirit which is still fighting against the left wing agenda. It's another style but not less professional. God bless and support you!

Love listening to Mark tells it like it is no nonsense THANKS Mr. Levin!